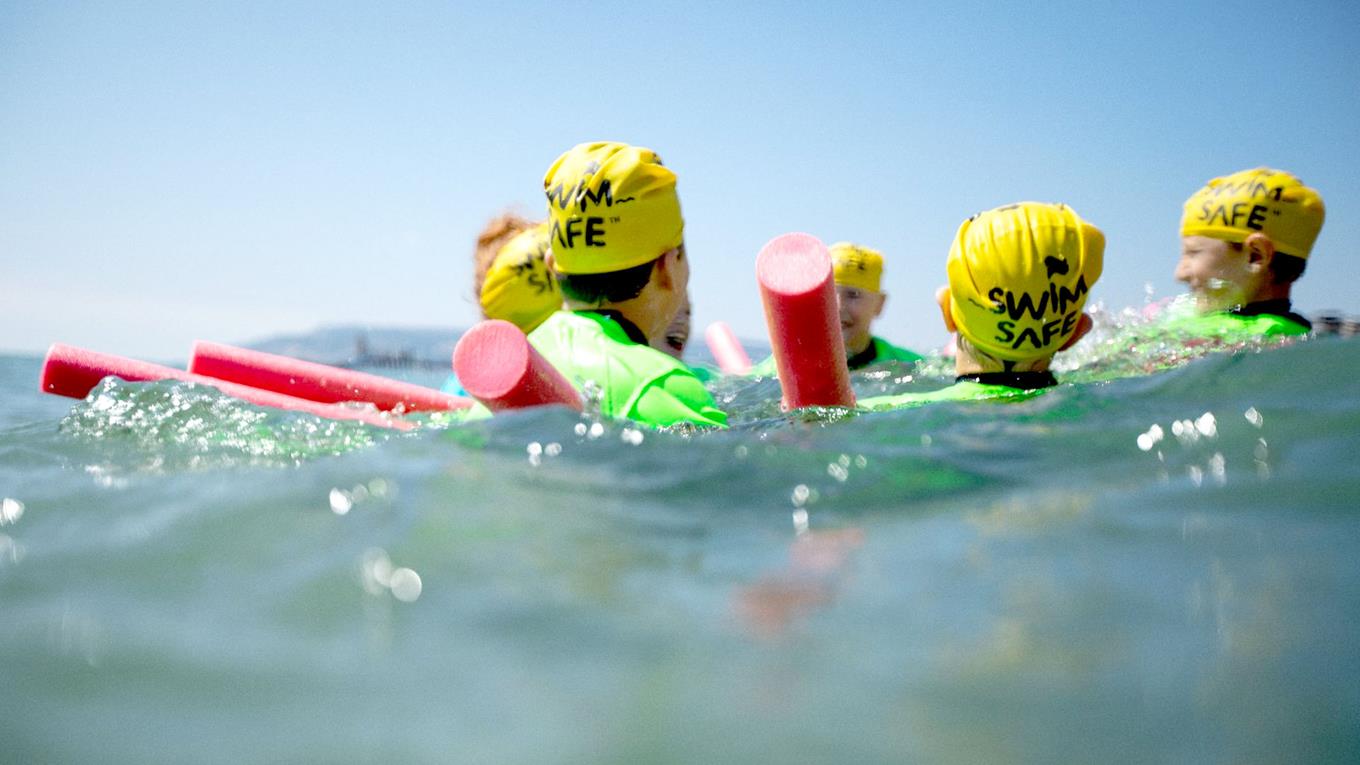 Edinburgh, Portobello beach
Information
Swim Safe is being delivered by RNLI Lifeguards Scotland. There are public sessions on offer at this site.
Location: In front of Portobello Swimming Baths
what3words: ///shirt.wedge.park
On arrival to your session please report to the Swim Safe gazebo nearby Portobello Swimming Centre, look out for the Swim Safe flags and smiley staff on the beach. Please arrive to your session wearing your swimming costume underneath your clothes, don't forget a towel to dry off afterwards!
Portobello beach is easily accessible by bus. Many Lothian buses stop in Portobello, see Lothian Buses journey planner to find your best option; www.lothianbuses.com/live-travel-info/journey-planner/
The nearest parking is available on Pittville street and Bellfield street. Parking is free, but limited, so arrive in plenty time to get parked.
The site has no private changing or shower facilities. Public toilets can be found on the beach here:

www.google.com/search?rlz=1C5CHFAenGB876GB877&tbs=lf:1,lfui:2&tbm=lcl&q=portobello+public+toilets&rflfq=1&num=10&rldimm=12898337521145475092&ved=2ahUKEwiqlNqC4c2AAxVSg1wKHVSFA14Qu9QIegQIFBAM#rlfi=hd:;si:12898337521145475092;mv:[[55.95912638984416,-3.106254910389701],[55.951582328876036,-3.1167047967117223]]
what3words: ///units.woke.years
There are no refreshments available on site, however there are many cafes and restaurants close by.
The beach is used for swimming, sailing, rowing, stand up paddle boarding, wind surfing, canoeing and kayaking.