Swim Safe
Get children aged 7–14 ready for safe swimming in open water with Swim England and the RNLI's free water safety sessions. Swim Safe takes place every summer at inland and coastal sites throughout the UK.
Find out more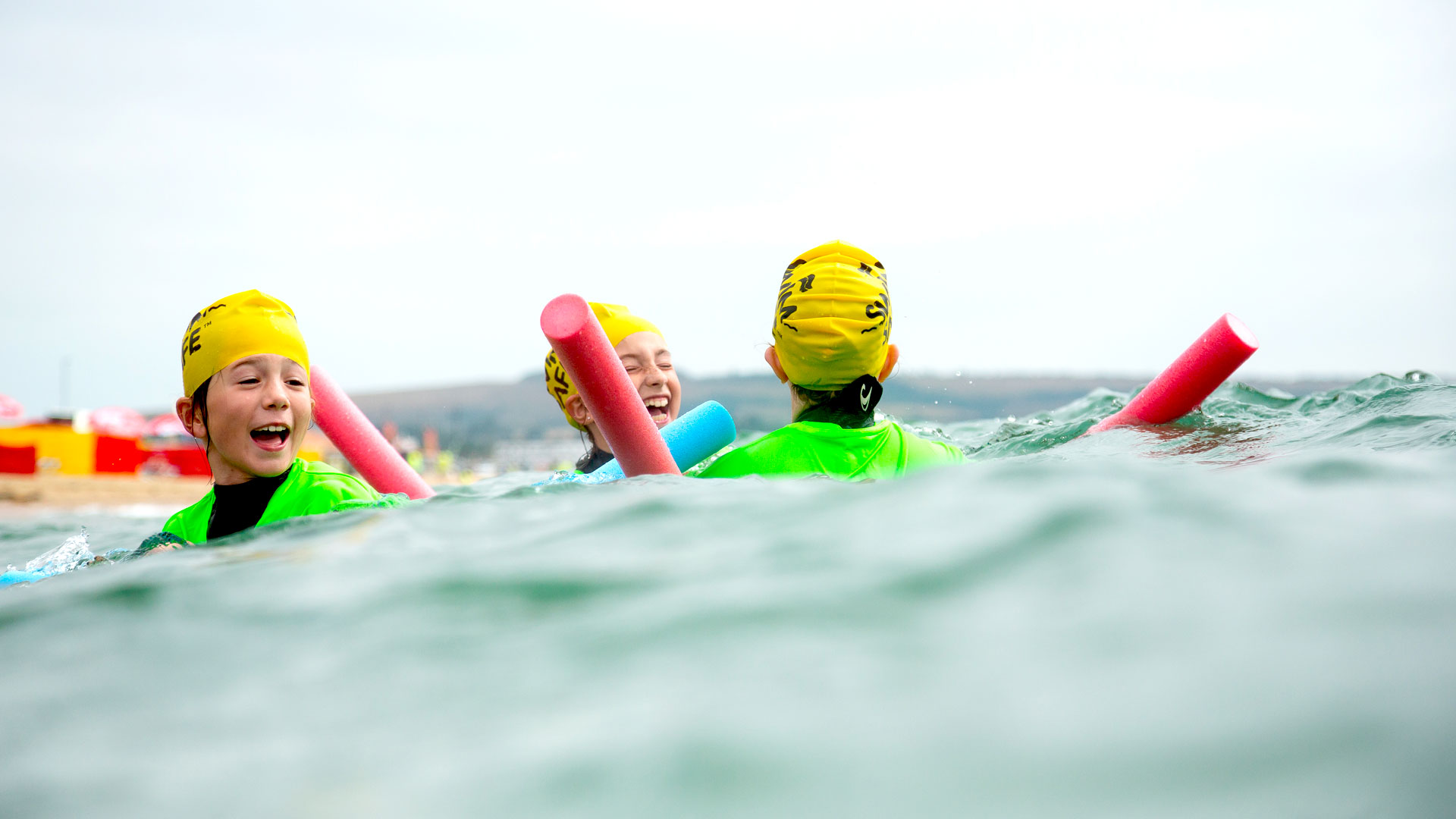 Swim Safe update 27th July 2020:
Our priority is to ensure that all our participants, volunteers and staff are safe. We have been monitoring the health advice from the UK Government on a daily basis and are acting in line with their guidance.
We have taken the decision to postpone all Swim Safe sessions until 2021.
We thank you for your understanding, all you do for Swim Safe and your communities. If you have any questions, please contact swimsafe@swimming.org.
If you are heading to the beach this summer, please be aware that there are fewer lifeguard patrols than normal. For the latest up-to-date information, visit the RNLI's beach safety page.
Give children the skills to enjoy outdoor swimming safely
Children love swimming outdoors - but swimming in the sea, rivers and lakes is very different to swimming in a pool.
Created by Swim England and the RNLI and supported by a range of local partners, Swim Safe teaches children where it's safe to swim, how to float and what to do if they or someone else get in trouble.
The hour-long sessions are led by trained instructors and held during the summer months at outdoor water locations across the UK, including beaches and inland sites. We hold public sessions and sessions specially designed for school classes too. Children need to be aged between 7 and 14 and able to swim 25 metres unaided to take part.
About Swim Safe
Working together to help children swim safely since 2013
Swim England and the RNLI created Swim Safe to help all children grow up with essential water safety skills for life.
Read more about Swim Safe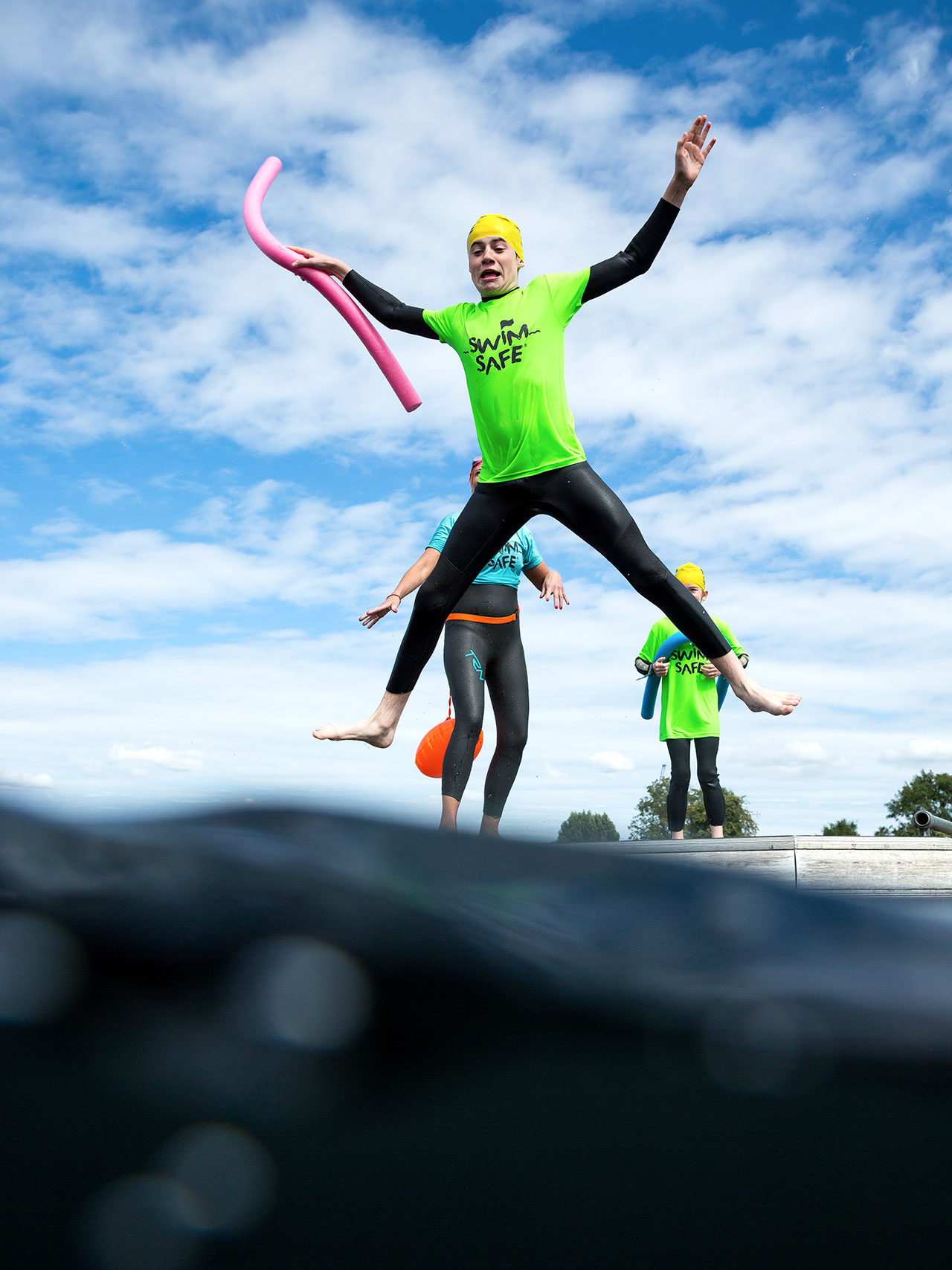 Want to help?
Volunteer, find resources for schools and youth groups, or help deliver Swim Safe as a partner.
Get involved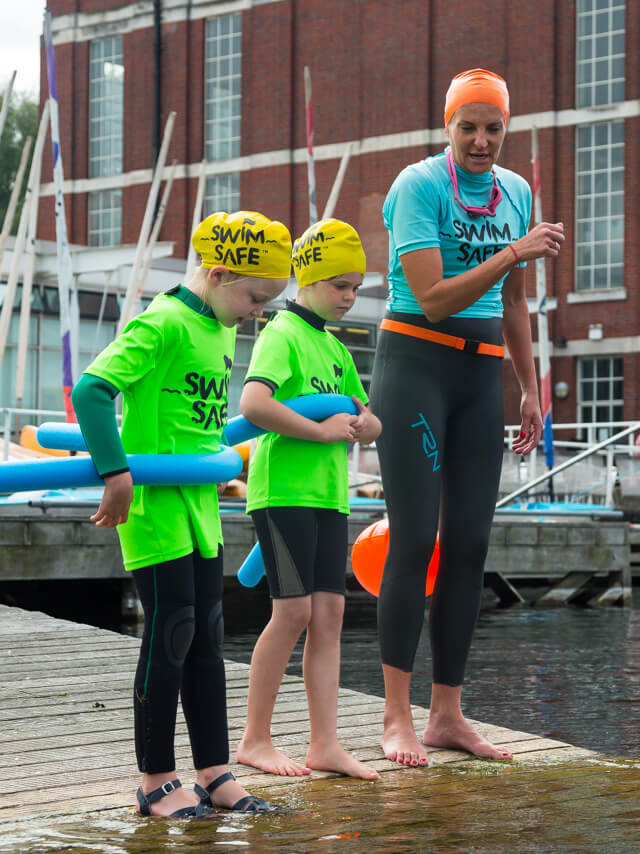 All information correct as at September 2019.