Work with us
Sign up as a Swim Safe volunteer, download school and youth group water safety resources, or support the programme by becoming a delivery partner.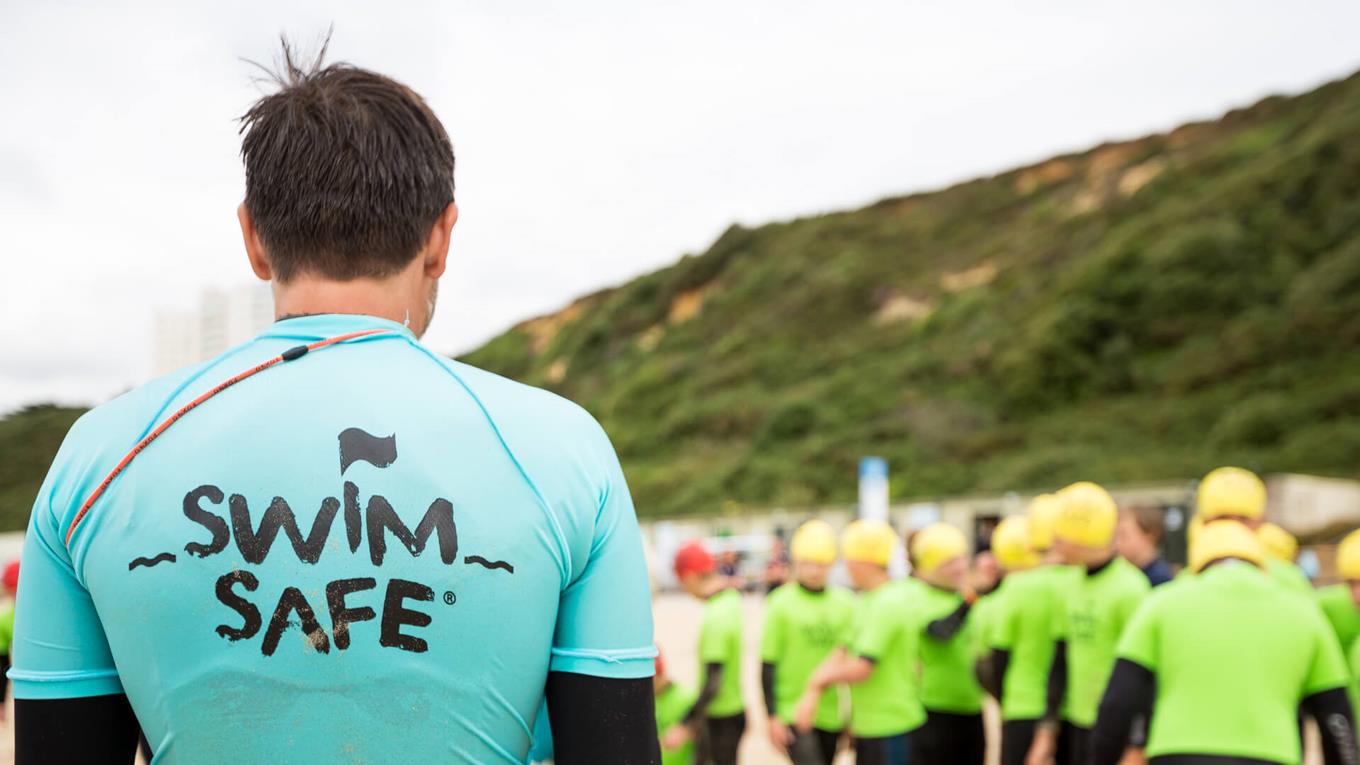 Swim Safe Partners
Swim Safe was created by Swim England and the RNLI to help children aged 7–14 stay safe when in or near open water.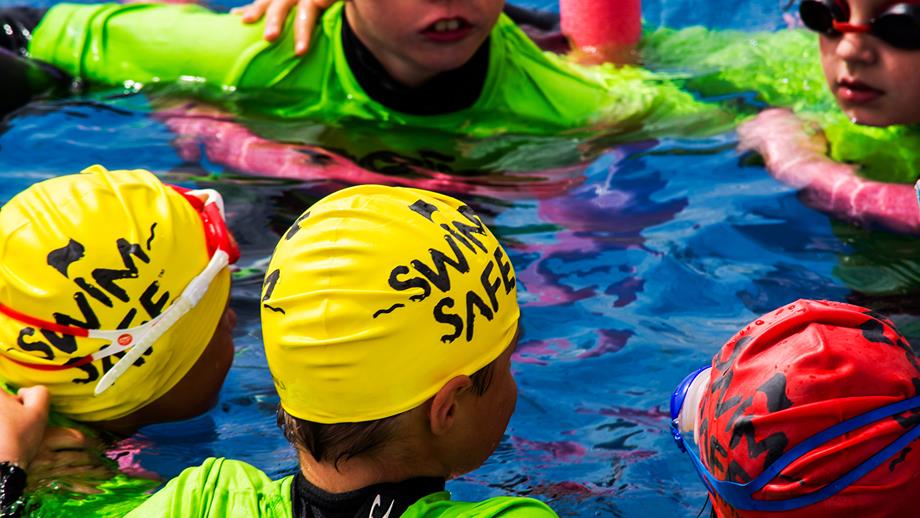 Do you share our passion for water safety and education? Can you help us achieve our vision of 'Every young person across the UK and Republic of Ireland' having access to a Swim Safe session? Are you an established activity provider? Can you assist us by providing some funding to support our delivery? If so, we would love to hear from you.
We have worked with a wide range of delivery partners and they have formed an integral part of our delivery team. Some of our partners have included: Birmingham City Council; Salford Community Leisure; Elemental UK; RNLI lifeguards; Southern Water; local charities and private swim schools. Our delivery partners have access to all the resources required to deliver a Swim Safe session and also receive a detailed induction and training programme to make sure they have everything they need. The benefits to becoming a Swim Safe delivery partner are varied - but the opportunity to make a real difference to water safety and education in your community is invaluable.
What is required from a delivery partner?
Access to safe bathing water and land owner permission.
A site coordinator to be the main point of contact and organiser for your Swim Safe sessions.
Experience delivering outdoor activities to young people.
What do our partners receive in return?
All our partners receive training and support to deliver a Swim Safe session and this is a fantastic Continued Professional Development (CPD) opportunity for your staff.
Swim Safe is a registered trademark and we're proud of the brand which is clearly communicated across all relevant materials and merchandise by Swim England, the RNLI and all partner organisations.
If you're interested in delivering Swim Safe, please contact us on [email protected].
Volunteer for Swim Safe
Wanted: enthusiastic volunteers with a passion for helping children to learn about how to be safe in and around water!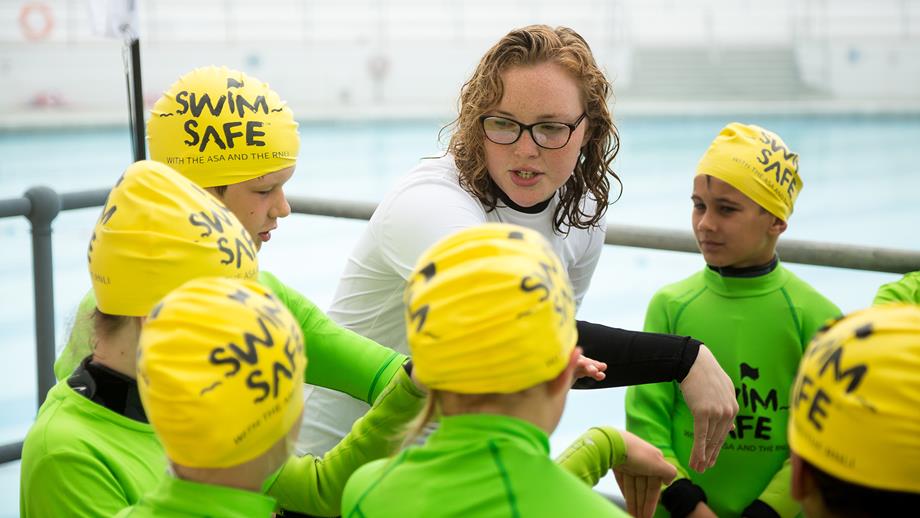 Swim Safe sessions would not take place without the help of our dedicated team of volunteers, swimming teachers, lifeguards and site coordinators.
Swim Safe volunteers are self-motivated and enjoy motivating others. They're also good at timekeeping, administrative skills and are able to work independently as well as within a team.
You need to be 18 years old to apply. If you're 16 or 17, you can apply as long as you are accompanied by an adult.
We need volunteers for a variety of roles, from registering participants, distributing kit and handing out safety messaging, to accompanying sessions to the water's edge and carrying out evaluations.
We don't need volunteers at every site, but we welcome your registration and will be in touch to advise of any ways you can help.
Instructors and lifeguards
We also need qualified instructors to help us deliver Swim Safe. If you're an instructor or lifeguard who has experience with sessions in outdoor environments, we'd like to hear from you. Instructors who have experience of delivering in outdoor environments are a great asset to the programme, but all teachers undertake the Swim England Swim Safe continuing professional development (CPD) course before teaching on the programme.
Our story
Every summer, Swim Safe teaches children aged 7 to 14 essential life skills. Learn more about the programme and why it was created.
Read more