Swim Safe
Get children aged 7–14 ready for safe swimming in open water with Swim England and the RNLI's free water safety sessions. Swim Safe takes place every summer at inland and coastal sites throughout the UK.
Find out more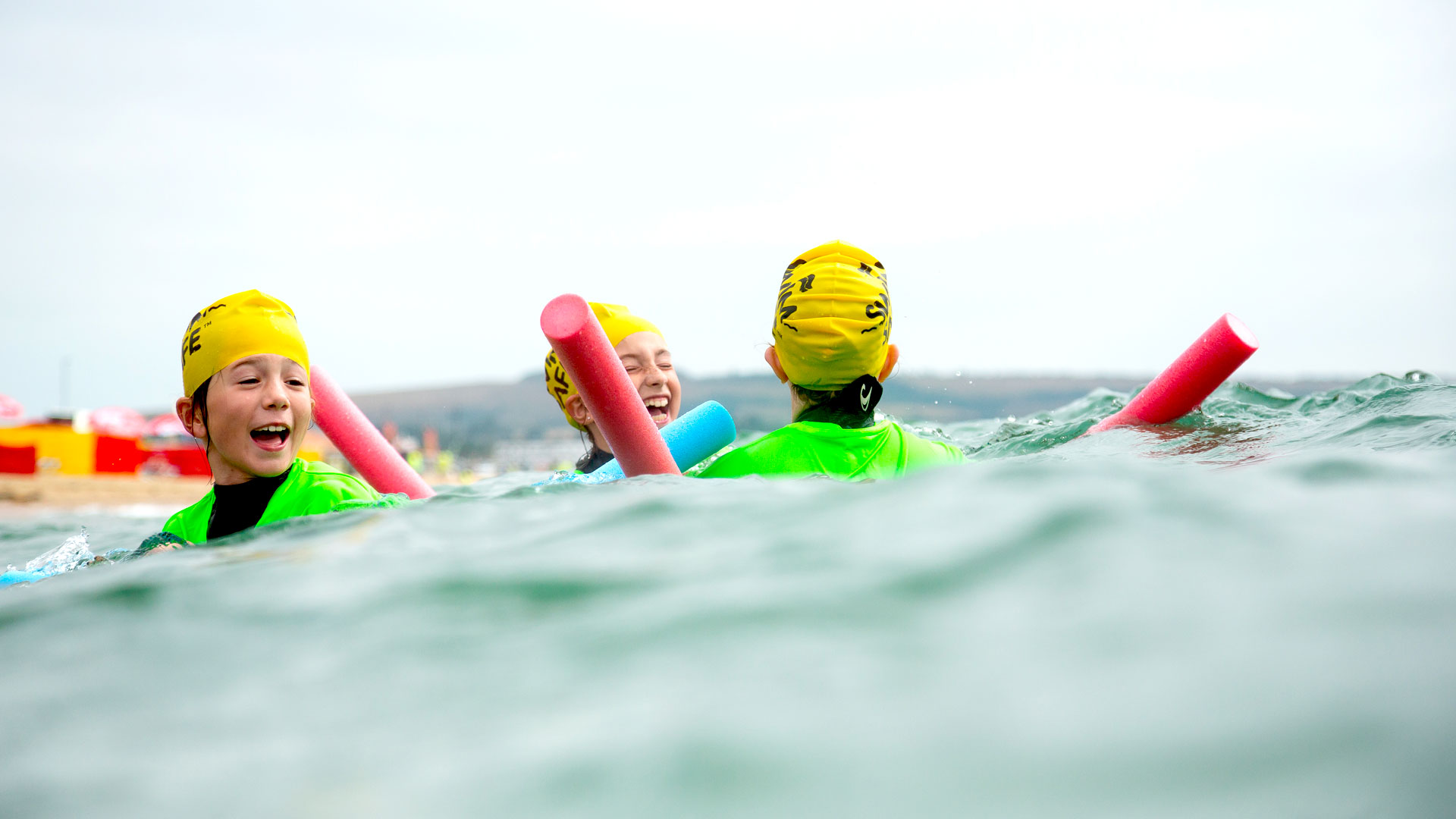 Swim Safe COVID-19 update
All Swim Safe schools sessions are now postponed until September.
All public Swim Safe sessions are also postponed until 1 June.
With the bulk of our public delivery planned for July, we will continue to follow government advice closely.
A review of each location and its delivery schedule will be taken at six and four weeks prior to the first planned day, when a decision will be taken to proceed or not.
Plans are being rolled out for training to take place online for trainers and site coordinators.
We thank you for your understanding, all you do for Swim Safe and your communities. If you have any questions, please contact
swimsafe@swimming.org
Give children the skills to enjoy outdoor swimming safely
Children love swimming outdoors - but swimming in the sea, rivers and lakes is very different to swimming in a pool.
Created by Swim England and the RNLI and supported by a range of local partners, Swim Safe teaches children where it's safe to swim, how to float and what to do if they or someone else get in trouble.
The hour-long sessions are led by trained instructors and held during the summer months at outdoor water locations across the UK, including beaches and inland sites. We hold public sessions and sessions specially designed for school classes too. Children need to be aged between 7 and 14 and able to swim 25 metres unaided to take part.
Book your session
Working together to help children swim safely since 2013
Swim England and the RNLI created Swim Safe to help all children grow up with essential water safety skills for life.
Read more about Swim Safe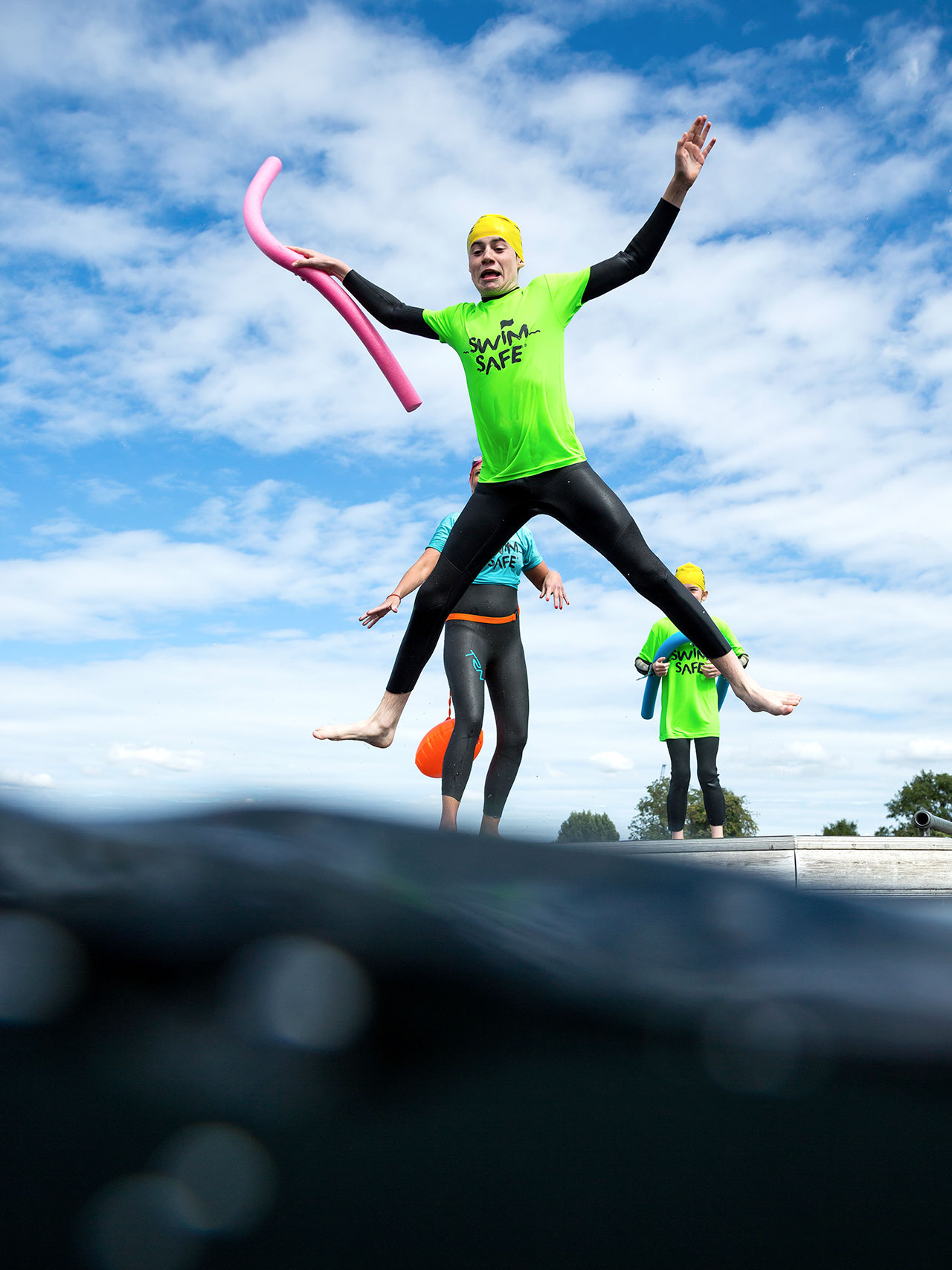 Want to help?
Volunteer, find resources for schools and youth groups, or help deliver Swim Safe as a partner.
Get involved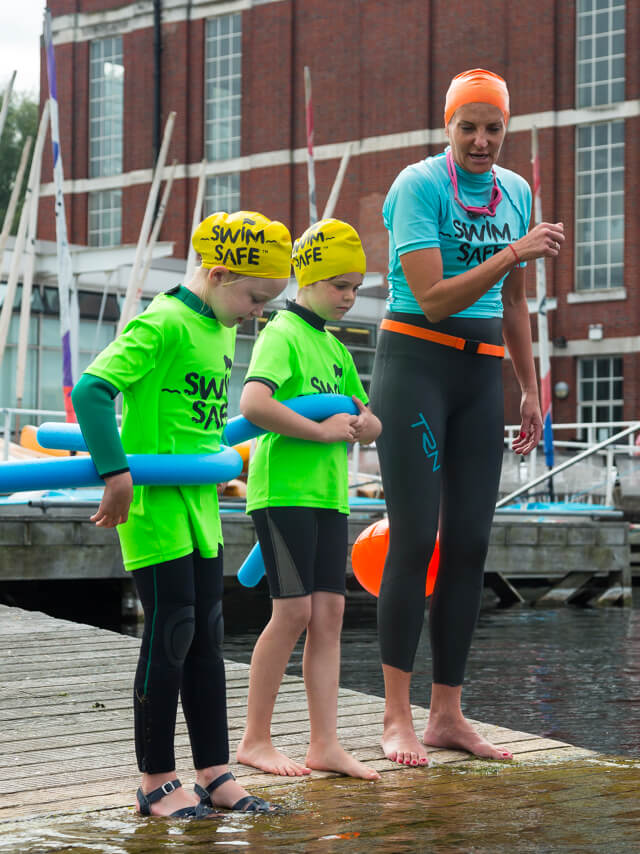 All information correct as at September 2019.